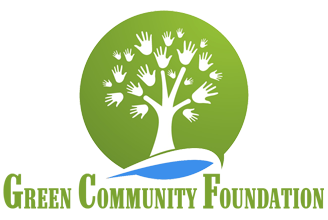 ABOUT US
Mission Statement
Our primary purpose is to facilitate healing, empowerment, and education to our youth, senior citizens, and veterans, by utilizing Music, outdoor resources and Community Ambassadors. Our programs will also interchange and connect with one another for maximum potential of these goals.
Location
By utilizing approximately 20,000 acres of scenic southern Louisiana Bayou waters, swamps and marshes, (owned or leased by Scott Green) we offer a unique opportunity to provide an environment that is not only beneficial for healing programs, but educational as well.
Veterans Programs
Our Veterans Programs include safe retreats, outdoor therapy, music therapy, coordinating/producing fundraisers and building awareness for multiple veterans organizations. Our "Pilot Program" offers healing alternatives to help veterans. In conjunction with Army Sergeant Major Rodney Carvin's Veterans Outreach Program (Houma, La) that assists veterans that have been incarcerated and help them rehabilitate from problems originating from PTSD. We provide a disciplined program that allows for the use of outdoor therapy and music therapy, as well as counseling by (RET) Army Champlain Matt Williams, all made easily accessible to handicapped and physically disabled veterans. An evaluation at the end of 2019 will set the stage for many other programs of this kind to begin on a national level.
For the past three years, we have helped raise over $100,000 for the R&DA Military Assistance Program (benefits wounded veterans and their families) and Heartland 4 Heroes (benefits the spouses and children of those serving in the 101st Airborne Division of the U.S. Army) through continued auctions & Concerts of Light. Our goal is to double that in 2019.
Auctions
Online and Live Auctions. The highest bidder and guests receive opportunity to create their own experience of Hunting (Alligator, Deer, Duck), Fishing (fresh and/or saltwater), Crabbing, and Deep Bayou Exploration on Airboats, Mud boats, Four Wheelers, etc. Authentic Louisiana Cajun Cuisine is prepared by Chef Kern, live entertainment, a private Jiu-Jitsu lesson from 3-Time World Champion UFC Legend Royce Gracie. Previous winners have been from all over the United States.
Concerts Of Light
Concert Of Light: A Night With The Veterans are special evenings of honor that include Presentation of Colors, Veterans VIP and free concert tickets, music performed by Last Honky Tonk Music Series artists, and surprise donations of $5000 to veteran guests of honor dealing with challenging health and Financial issues, facilitating hope and healing in their lives. Concerts have been held in Hopewell, VA, Pensacola Beach, FL, and Morgan City, LA. Additional 2019 Concerts of Light will not only be in these locations, but in several Texas cities as well as a big event at the National Cathedral in Washington, D.C over July 4, 2019.
Youth Programs
Our Youth programs include: environmental education, learning fundamental tasks for empowerment, music therapy, and more. We also work with The Morgan City Youth Center, located in the Young Memorial Campus in Morgan City, La. There's over 200 volunteer enrollees in the after school program for disadvantaged youths currently in junior high and high school.
Environmental Education & Empowerment
We implement Tours, Programs and Projects where youths can experience Louisiana culture, habitat, and wildlife (cows, bears, alligators), experience Outdoor Activities (hiking, ?shing, etc) and utilizing Volunteer Community Ambassadors who can provide knowledge and teach skills and help build self esteem, all out on the outdoor properties. For example:
Music Therapy
Bayou songwriters retreats where our volunteer musicians write with the kids, using songwriting to help them process their feelings, mentorships.
They also perform for the kids, teach guitar classes, singing lessons, etc. (on the property or at the youth centers) and establish mentorships.
Senior Programs
Our Senior Outdoor Programs and Activities are designed to show respect and appreciation for our elders, provide fun and entertainment with outdoor adventures, create companionships and build friendships one another as well as with our Ambassadors. Boat rides, Vehicle tours, walks, outdoor concerts, etc. are all part of these experiences. These activities ease loneliness and renew spirits, all of which has a positive effect on overall health. We also utilize music therapy programs to assist with mental and physical well being.
Special visits, concerts, sing-a-longs and music activities are also held at Senior Health Centers and nursing homes. Some of the these take place locally (Morgan City Health Care Center, Patterson Senior Center, Morgan City Senior Center) and some take place in various locations across the country. Our Music Ambassadors make stops along their tour routes. We also work with our Music Ambassadors on on our Ipod Drives for the Music and Memory Program. Ipods and MP3 players are donated to health care professionals who work with Seniors who have Alzheimers and Dementia. The Music and Memory Program has seen signi?cant results in helping patients recover memories as well as bringing joy and creating a calm atmosphere. This program is remarkable. The iPods/MP3 players are also giving to those seniors who are suffering from depression. The music provides stimulation, comfort and positive feelings.
Music transmutes all boundaries and creates a connection and community of Spirit. We assist in fostering this connectivity and inspiring a culture of positive influence by working with the Last Honky Tonk Music Series (members are our Music Ambassadors) to present the 3rd Annual Songs On The Bayou Songwriters Festival on March 25-31st. We will host over 100 songwriters from across the country, playing in a variety of locations in the Morgan City, LA area. We will have several free shows for the community to experience, a Fais Do Do at Lake End Park, and even a Youth Artist Spotlight for young musicians. Our goal with the festival is to continue to build it each year, creating a thriving Morgan City filled with live music and various creative outlets for our residents, support for our own local area musicians and programs for our youth, as well as help create a burgeoning tourist destination that contributes to our local economy. We incorporate our Veterans, Youth, and Senior Programs into the festival to create a cohesive embodiment of connection, spirit and positive energy for all.