Mission Statement
Our primary purpose is to facilitate healing, empowerment, and education to our youth, senior citizens, and veterans, by utilizing Music, outdoor resources and Community Ambassadors. Our programs will also interchange and connect with one another for maximum potential of these goals.
By utilizing approximately 20,000 acres of scenic southern Louisiana Bayou waters, swamps and marshes, (owned or leased by Scott Green) we offer a unique opportunity to provide an environment that is not only beneficial for healing programs, but educational as well.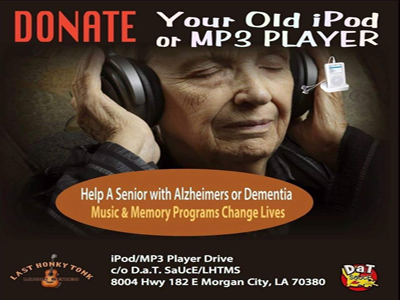 Last Honky Tonk Music Series & Dat Sauce want your old iPods & MP3 players! Join us in our Drive to collect iPods and Mp3s for donation to Seniors involved in Music and Memory Programs. Programs like the one at Morgan City Health Care Center are having transformative results using them for residents with Alzheimers […]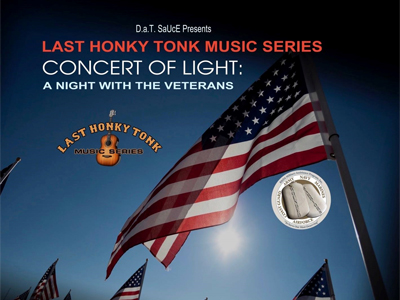 We produce Concerts of Light throughout the United States. These events are incredibly powerful, life changing, healing, beautiful events. We are so honored to be able to use music for healing and love. Concert of Light is a benefit concert for our wounded service men and women. Our primary non-profit we work with is the R & DA Military Assistance Program. We have also raised money for AHERO and Operation Song. Presented by D.a.T. SaUcE and Last Honky Tonk Music Series.